Restoration of Biogas Plants
Kathmandu, 28 September 2016
Nepal Biogas Promotion Association (NBPA) is rehabilitating 164 Nepal Improved Biogas Plants (NIBP) damaged during the series of devastating earthquakes in 2015 with support from German Development Cooperation – GIZ within the framework of Nepal Energy Efficiency Programme (NEEP).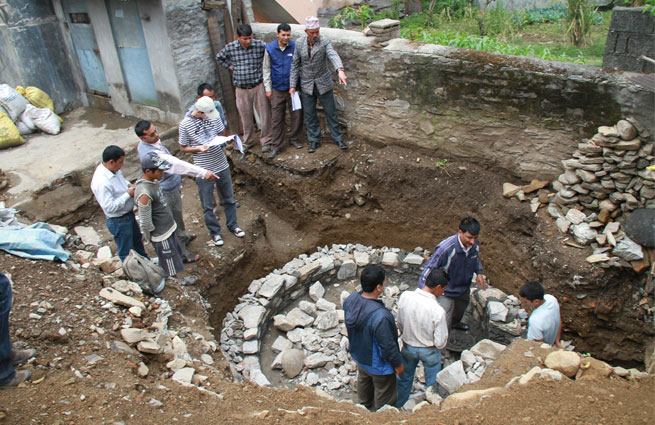 The rehabilitation measure aims to restore the supply of cooking gas and organic fertilizer to the earthquake affected households in Dhading, Kavrepalanchok and Sindhupalchowk district.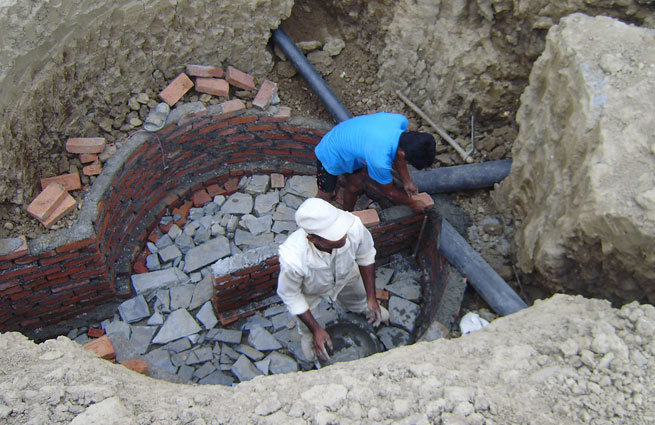 Over 300,000 domestic biogas plants have been installed throughout Nepal in past 20 years. The great majority of these plants are of the GGC2047 model type originally designed in the 90s. Despite its robustness, GGC (Gobar Gas Company) 2047 design has some technical deficiencies.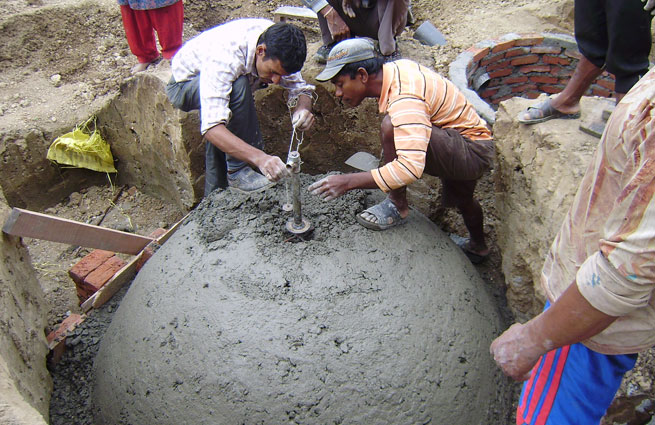 To address the technical deficiencies of the GGC 2047 Model, NBPA designed the NIBP with support from GIZ. In addition to addressing technical difficulties, NIBP also enhances the yield of biogas from a given amount of feedstock. Currently there are 164 NIBPs in the three districts that have been already proved its reliability and increased yield.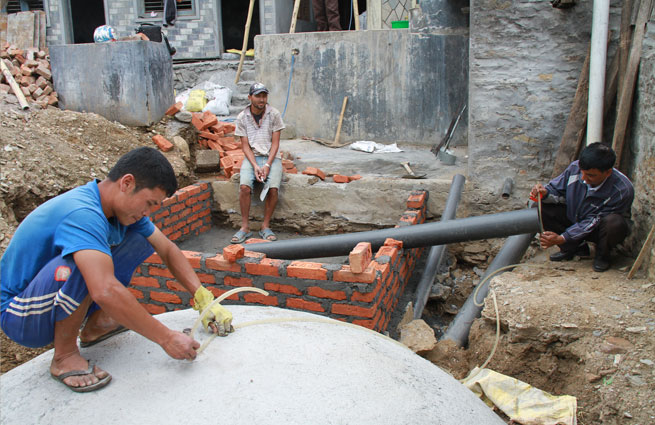 For further information:
Click here to for detailed information on Nepal Improved Biogas Plant.
What is
Energy Efficiency?
Energy Efficiency, is the goal of efforts to reduce the amount of energy required to provide products and services.
(In short terms: Do more with less)
+Read more